Eyewear brand Wolt launches its unique and breathtaking Eclipse collection, paving the way for the future in the sunglasses industry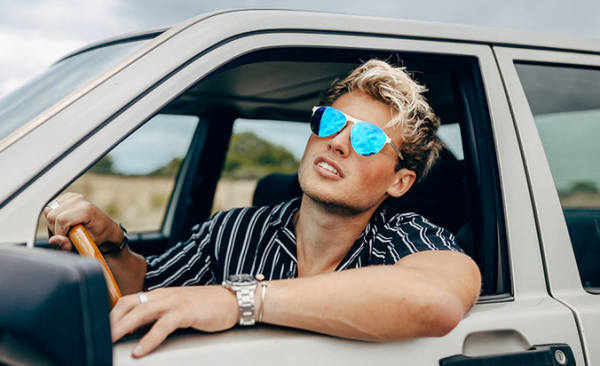 Eyewear holds great importance not just form a fashionable and trendy perspective but also for the protection they provide. Customers today are constantly in search of products that fit into the dynamics of modern lifestyle and needless to say the prerequisite for that is qualities such as endurance and flexibility. Swedish company Wolt aims to provide eyewear products that compliment hectic lifestyles and effervescent personalities. Recently, Wolt has launched a Kickstarter campaign for its revolutionary Eclipse collection, setting the funding goal at $15495.
With over 10 years of experience in designing and providing quality products in the eyewear industry, Wolt has managed to develop a collection of sunglasses that celebrates traditional styles while perking them with a futuristic perspective on design. The extremely lightweight sunglasses are made of the finest aluminum, making them strong and durable. A remarkable feature of sunglasses from the Eclipse range, a feature that sets them a class apart from other sunglasses offered in the markets, is the foldable design. The frames can be folded two ways minimizing the size to 5cm x 2cm. This allows for the sunglasses to be easily fitted into clothing pockets, wallets and clutches. The sleek design makes the product classy and convenient to use, all at the same time.
Wolt further incorporates technology and fashion to provide a stellar product through their amazing lens changing technology. Their new lens click system allows for easy and hassle-free lens changing without the frustration involved in conventional frames. The lenses offered by Wolt are an addition to their promise of superior quality products as they provide users with features such as polarization, UV blocking, ad blocking, and anti-blue light.
Another interesting feature of the Eclipse series is the use of Bluetooth technology to prevent the sunglasses from being lost or misplaced. All sunglasses cases by Wolt come with a GPS tracker and users can easily trace their sunglasses through a downloadable app. The Eclipse series comprises of three models- Looper, the classic round frame; Rover, the wayfarer; and Scout, the evergreen aviator style. The frames are offered in black, gunmetal, and rose gold while the mirrors are available in many different colors such as silver, blue, yellow, gray along with anti-blue and anti screen variants. In addition to the Eclipse series, Wolt also provides an affordable Division series that includes wayfarer styled frames in many different colors, that ensure buyers of remarkable product quality and design that is a signature element of Wolt products.
To support these futuristic sunglasses meant to be suitable for all kind of events and activities, and to find out more about the perks available for supporters, visit their official Kickstarter campaign.
Media Contact
Company Name: Wolt
Contact Person: Micael Palmer
Email: Send Email
Country: Sweden
Website: www.thewolt.com