Florent Sekouo talks about his new app Allist that makes buying and selling things nearby easy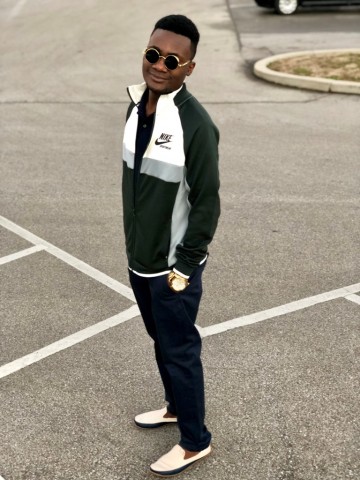 Allist is an all-new mobile app developed by Florent Sekouo. The app is gaining rapid popularity among the users as it allows them to buy and sell a wide range of items in their nearby area. It's like the Uber for selling where the users can find the items that are up for sale around them, at great prices or they can upload something they want to sell on the app and find buyers around their area. It aims to become the largest marketplace for buying and selling stuff nearby.
In this exclusive interview, Florent talks about his new app and how it can impact the online shopping industry.
Interviewer: What inspired you to create the Allist app?
Florent: I wanted to create something useful for the local community and this inspired me to make an application to help people with selling or buying anything, easily and locally. I have always wanted to connect people around their neighborhood and beyond to buy and sell second-hand things instead of throwing them away. Allist is still a small marketplace and we believe our local community will grow progressively.
Interviewer: What are the categories under which the users can buy and sell on the app?
Florent: Spring and summer are the period most people think about the best things to sell on Allist. Popular categories like electronics and furniture are always on sale on Allist app. However, 30% on average cars sell well too. Just make sure you take a great photo of it and list it with a fair price. People also sell clothes, shoes and bags they don't wear anymore. All sort of sport equipment sells well on Allist too. The local selling app Allist has made it so easy to sell or buy stuff in your neighborhood that we understand why almost everyone is using it.
Interviewer: Whatmakes Allist stand out from other online shopping apps?
Florent: Allist is very easy to use, fun, has a great interface, navigate and also has great features. All the features makes Allist stand out from other online shopping apps.
Interviewer: What are the countries or regions where this app can be used?
Florent: Allist is a pretty straightforward app that you can download for free in any country to either your phone, tablet or IPad on the Play Store and App Store that will allow you to list stuff you want to sell. Also, the app is free to use.
Interviewer: Any plans to add more features or updates to the app in the near future?
Florent: Allist, one of the best the mobile marketplace for buying and selling locally will expand its sights beyond your neighborhood with more trust and Improvement. In the future, we are going to expand our service so that it will allow sellers to ship their items nationwide to interested buyers. We are not sure yet about how we will implement the feature in the app but the new feature will be in the new version of the Allist app for IOS and Android.
View the app on Google PlayStore.
View the app on Apple App Store.
Media Contact
Company Name: G Media Inc
Contact Person: Press Executive
Email: Send Email
Country: United States
Website: www.facebook.com/gmediasolutions