Pediatric Brain Tumor Market Is Expected To Grow During The Forecast Period (2019-2032), DelveInsight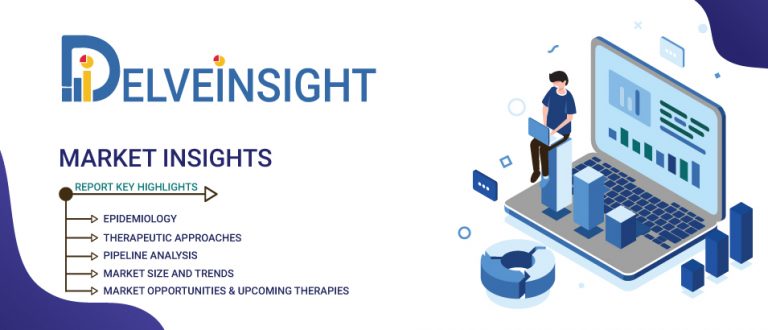 DelveInsight's Pediatric Brain Tumor Market Insights report provides a thorough understanding of current treatment practices, emerging Pediatric Brain Tumor market share of the individual therapies, current and forecasted Pediatric Brain Tumor market size from 2019 to 2032 segmented into 7MM (the USA, EU5 (the UK, Italy, Spain, France, and Germany), and Japan).
Pediatric Brain Tumor Overview
Pediatric central nervous system (CNS) tumors are the second most common childhood malignancy and the most common solid tumor in children. Approximately 4,000 children and adolescents in the US are diagnosed with primary brain tumors each year. Primary brain tumors start in the brain and generally do not spread outside the brain tissue.
Some of the key highlights of the Pediatric Brain Tumor market report
According to available literature, pediatric brain tumors are more common in males, however, this varies by histologic type.
Brain stem tumors represent ~10% of all pediatric CNS tumors with the most common being diffuse intrinsic pontine glioma (DIPG).
In children, the incidence of brain cancer is approximately 4.84 per 100,000, according to the National Cancer Institute.
Pediatric Brain Tumor companies are included like Novartis, Ziopharm, Laminar Pharmaceuticals, and many others.
Pediatric Brain Tumor drugs are included like Afinitor Disperz, Everolimus, Ad-RTS-hIL-12 plus veledimex, LP561A1, and many others.
Most Pediatric Brain Tumors
The majority of pediatric tumors are in the posterior fossa (60%). The most common tumors, in decreasing frequency, are: Medulloblastoma, juvenile pilocytic astrocytoma (JPA), ependymoma, diffuse intrinsic pontine glioma (DIPG), and atypical teratoid rhabdoid tumor (ATRT).
Pediatric Brain Tumor Pathogenesis
Little is known regarding the pathogenesis of most brain tumors in children. There are genetic syndromes that can predispose patients to getting brain tumors, such as neurofibromatosis type 1 (NF-1), tuberous sclerosis, Li-Fraumeni syndrome, and other less common inherited conditions, such as Gorlin syndrome or Turcot syndrome. Recent data demonstrate that more than 8% of childhood and adolescent cancers arise in the setting of germline predisposition syndromes and it is likely this number will rise as investigations increase.
Pediatric Brain Tumor Symptoms
Symptoms vary depending on size and location of tumor and can occur a bit differently in each child. Growing tumors may cause increased pressure on the brain in the limited space in the skull. This is called increased intracranial pressure or ICP. This is not usually the case in babies, since their skull bones have not fully grown together.
Pediatric Brain Tumor Treatment
In addition to a complete medical history and physical examination of the child, examination procedures for a brain tumor may include neurological exam, CT, PET or MRI scan, X-ray, angiogram, myelogram and lumbar puncture. Combination of surgery, radiation therapy, and chemotherapy are mainly used for the treatment of pediatric brain tumors.
Request sample report @ https://www.delveinsight.com/sample-request/pediatric-brain-tumors-market
Pediatric Brain Tumor Market Report Scope
The report covers the descriptive overview of Pediatric brain tumors, explaining its causes, signs and symptoms, pathophysiology, diagnosis and currently available therapies
Comprehensive insight has been provided into the Pediatric brain tumors epidemiology and treatment in the 7MM
Additionally, an all-inclusive account of both the current and emerging therapies for Pediatric brain tumors is provided, along with the assessment of new therapies, which will have an impact on the current treatment landscape
A detailed review of the Pediatric brain tumors market; historical and forecasted is included in the report, covering drug outreach in the 7MM
The report provides an edge while developing business strategies, by understanding trends shaping and driving the global Pediatric brain tumors market
Pediatric Brain Tumor Companies
Novartis
Ziopharm
Laminar Pharmaceuticals
And many others
Learn more about key players in this domain @ https://www.delveinsight.com/sample-request/pediatric-brain-tumors-market
Pediatric Brain Tumor Drugs
Afinitor Disperz
Everolimus
Ad-RTS-hIL-12 plus veledimex
LP561A1
And many others
Get Detailed Information about therapies @ https://www.delveinsight.com/sample-request/pediatric-brain-tumors-market
Table of Content
Key Insights
Executive Summary of Pediatric brain tumors
Competitive Intelligence Analysis for Pediatric brain tumors
Pediatric brain tumors: Market Overview at a Glance
Pediatric brain tumors: Disease Background and Overview
Patient Journey
Pediatric brain tumors Epidemiology and Patient Population
Treatment Algorithm, Current Treatment, and Medical Practices
Pediatric brain tumors Unmet Needs
Key Endpoints of Pediatric brain tumors Treatment
Pediatric brain tumors Marketed Products
Pediatric brain tumors Emerging Therapies
Pediatric brain tumors: Seven Major Market Analysis
Attribute analysis
7MM: Market Outlook
Access and Reimbursement Overview of Pediatric brain tumors
KOL Views
Market Drivers
Market Barriers
Appendix
DelveInsight Capabilities
Disclaimer
About DelveInsight
Speak to an expert @ https://www.delveinsight.com/sample-request/pediatric-brain-tumors-market
About Us
DelveInsight is a Business Consulting and Market research company, providing expert business solutions for life science vertical and offering quintessential advisory services in the areas of R&D, Strategy Formulation, Operations, Competitive Intelligence, Competitive Landscaping, and Mergers & Acquisitions.
Media Contact
Company Name: DelveInsight
Contact Person: Yash
Email: Send Email
Phone: +919650213330
City: Albany
State: New York
Country: United States
Website: https://www.delveinsight.com/