Ireland Based Galicki Digital Is Helping Small Businesses Grow With Its Web Designing Services
Galicki Digital offers amazing web designing services for small businesses in Ireland.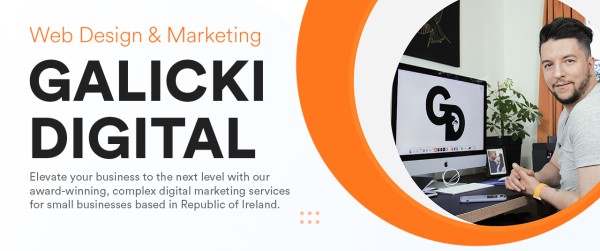 Galicki Digital is a web designing company that offers services for small businesses in Ireland. Run by Dublin-based web designer Igor Galicki, the company has been operating since 2019.
The web designing company Galicki Digital is an experienced and knowledgeable patent web development company. They offer solutions for small business owners who want them to be found on Google and reap the benefits of being first in Google.
Galicki specializes in developing websites for local SEO with a free 3 months post-launch website care plan.
Till now, the web designing company has worked with 22 clients and has 12,672 leads in 2021.
The digital marketing services, immense work experience, and individual approach to resolving the issues of different customers have made them gain clients. They have also been able to improve the visibility of many companies on Google search results and increase the sales revenue through online conversions.
Due to their outstanding services, the firm has positive feedback from its clients.
The web designing company has developed the website for Walk Dublin. Ruth Kelly, the owner of the Walk Dublin website, a local touring guide, highly recommended this firm and stressed how the firm explained the different aspects of the site to get more visibility on the internet.
Another client Brian O'Shea from Ace Carpet Cleaners from Rathfarnham in Dublin, said: "Igor rebuilt the website completely. The job Igor is much more professional than the previous company. I will recommend them 100%. Their pricing is also reasonable and is helpful for small business owners."
For more details, visit:
Website: https://galickidigital.ie
Youtube: https://m.youtube.com/channel/UCp98zS_Sw_M99i6YWODS9BQ/about
For updates, follow Galicki Digital on Facebook @galickidigital and Instagram @galicki_digital
About Galicki Digital:
Galicki Digital is an Irish web design company specializing in providing digital marketing services for micro businesses. The company has been operating since 2019 and is run by Igor Galicki. They provide solutions for business owners who want to be found on Google and take advantage of the internet's benefits.
Media Contact
Company Name: Galicki Digital
Contact Person: Igor Galicki
Email: Send Email
Country: Ireland
Website: galickidigital.ie