Tourist and Business Visa for India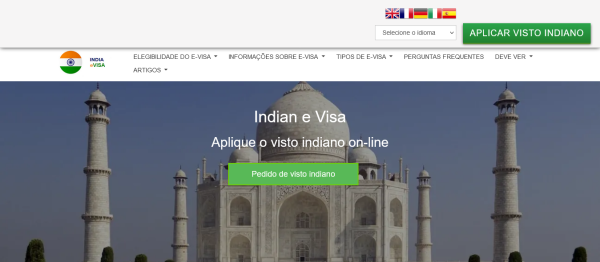 Tourist Visa for India
Although India is frequently considered an exotic holiday destination, it is a location with a rich and varied culture, where you can be sure to return with various memorable experiences.
You are lucky to be an international traveler who has chosen to visit India as a tourist since not much difficulty is required to make this much-anticipated journey materialize. The Indian government offers an electronic Tourist Visa for India, or e-Visa, designed exclusively for visitors, which may be applied online rather than at the Indian Embassy in your country, as is the case with the traditional paper visa.
This Tourist Visa for India is not just for visitors who come to the nation for leisure or sightseeing; it also aims to make life easier for people who wish to visit India to see friends, family, or other loved ones.
Requirements for an Indian tourist visa
The Tourist Visa for India has several requirements that must be met for you to be eligible for it, despite how beneficial it is. It can only be used by tourists who plan to enter the nation on a Tourist e-Visa and leave within 180 days.
To qualify, you must be leaving the country on a subsequent trip or returning home within that time frame. Additionally, the India Tourist Visa only permits non-commercial travel to India. You are qualified to apply for the India tourist visa as long as you meet the conditions for general e-Visa eligibility and the eligibility requirements for the India tourist visa.
As was already said, the Indian Tourist Visa is intended for foreigners who wish to visit India as tourists to see all of the top tourist attractions and enjoy a fantastic holiday there or who like to pay a visit to family members who are already living there. However, foreign visitors can also utilize an India tourist visa if they are traveling to the country to participate in a one-month or less volunteer project, attend a short-term yoga program, or enroll in a course that will run no more than six months. You can only apply for an Indian tourist visa for these legitimate reasons.
BUSINESS VISA FOR INDIA
The Indian government welcomes international investors and businesses to come to India and make their products in India. And to make it easy for investors and business personales to get an Indian visa, the Indian government has opened a separate window for them i.e; Indian business visa. Business owners and investors can apply for an online business visa for India.
Who Can Apply for Business Visa For India
Foreign citizens who seek to visit India to develop an industrial or business endeavor or to examine the possibility of doing so, companies and partner companies in India.
Foreign nationals traveling to India to buy or sell consumer durables, business goods, or industrial goods. Foreign citizens travel to India to participate in technical conversations, board meetings, or general gatherings to boost commercial services.
Requirements for business visas
The foreign national must be in good financial standing; appropriate documentation of this and knowledge of the prospective business will be required before the business visa for India is granted.
The foreign national should not be traveling to India to engage in the business of lending money, operating a small company or trade, or working full-time there, among other things.
The foreign national must adhere to all other criteria, such as paying outstanding taxes.
Media Contact
Company Name: INDIAN VISA
Contact Person: Francisca Thompson Mahesh
Email: Send Email
Phone: +55 11 4040-6628
Address:Av. Tancredo Neves, 1632, Edf. Salvador Trade Center
City: Torre Sul
Country: Brazil
Website: india-visa-online.org/pt/visa/