Lewy Body Dementia Market to Register Growth at an Extraordinary CAGR by 2032 | DelveInsight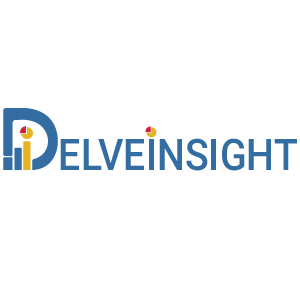 The Lewy Body Dementia Market is expected to show positive growth in the forecast period (2022–2032) due to the development of well-designed, randomized, controlled non-crossover trials with potential benefits. Moreover, the shortfall of approved therapy might provide suitable space for emerging therapies.
DelveInsight's Lewy Body Dementia Market Insights report includes a comprehensive understanding of current treatment practices, Lewy Body Dementia emerging drugs, Lewy Body Dementia market share of individual therapies, and current and forecasted market size from 2019 to 2032, segmented into 7MM [the United States, the EU5 (the United Kingdom, Italy, Spain, France, and Germany), Japan].
Key takeaways from the Lewy Body Dementia Market Report
A 2020 study conducted by Haider et al. titled "Lewy Body Dementia" that it accounts for up to 20% to 30% of all dementia cases and is more common in men.
All medications prescribed for LBD are approved by the Food and Drug Administration to treat symptoms in other diseases, like Alzheimer's disease and Parkinson's disease. These medications can offer symptomatic benefits for cognitive, movement, sleep, mood and behavioral changes in LBD.
Leading Lewy Body Dementia Companies such as Eli Lilly and Company, Axovant Sciences Ltd., Sio Gene Therapies, Eisai Co., Ltd., EIP Pharma Inc, and many others.
The promising Lewy Body Dementia therapies in the pipeline include LY3154207, Nelotanserin, RVT-101, E2020, Donepezil, Neflamapimod, and many others
Download which therapies are expected to grab major Lewy Body Dementia Market Share @ Lewy Body Dementia Market Report
Lewy Body Dementia Overview
Lewy body dementia (LBD) is a disease associated with abnormal deposits of a protein called alpha-synuclein in the brain. These deposits, called Lewy bodies, affect chemicals in the brain that act as messengers between brain cells (called neurotransmitters). Acetylcholine and dopamine are two such chemicals responsible for memory and cognition respectively. Lewy body dementia is one of the most common causes of dementia.
In the early stages of Lewy body dementia, the symptoms may be mild and as the disease advances, people with LBD require more help due to a decline in thinking and movement abilities. Symptoms of Lewy body dementia include visual hallucinations, unpredictable changes in concentration, attention, alertness, and wakefulness, muscle rigidity or stiffness, shuffling walk, slow movement, or frozen stance, problems with balance, stooped posture, loss of coordination, difficulty swallowing, weak voice, REM sleep behavior disorder, excessive daytime sleepiness Insomnia, restless leg syndrome, depression, anxiety, agitation, or restlessness, delusions, paranoia, changes in body temperature, problems with blood pressure, dizziness, fainting, sexual dysfunction, urinary incontinence, constipation and poor sense of smell.
Lewy Body Dementia Epidemiology Segmentation in the 7MM
Lewy Body Dementia Prevalent Population
Lewy Body Dementia Diagnosed Cases
Lewy Body Dementia Gender- specific Prevalent Population
Lewy Body Dementia Treatable Cases
Download the report to understand which factors are driving Lewy Body Dementia market trends @ Lewy Body Dementia Market Insights
Lewy Body Dementia Treatment Market
Lewy Body Dementia treatment can be challenging, and there's no cure for LBD. While LBD currently cannot be prevented or cured, some symptoms may respond to treatment for a period of time. Several drugs and other treatments are available to treat LBD symptoms. A comprehensive treatment plan may involve medications, physical and other types of therapy, and counseling.
Lewy Body Dementia Pipeline Companies and Therapies
Eli Lilly and Company- LY3154207
Axovant Sciences Ltd- Nelotanserin
Sio Gene Therapies- RVT-101
Eisai Co.Ltd- E2020
EIP Pharma Inc- Donepezil
Learn more about the Lewy Body Dementia therapies in clinical trials @ Drugs for Lewy Body Dementia Treatment
Lewy Body Dementia Report Highlights
The disease lasts an average of 5 to 7 years from the time of diagnosis to death, but the time span can range from 2 to 20 years.
Age is considered the greatest risk factor. Most people who develop the disorder are over age 50. No specific lifestyle factor has been proven to increase one's risk for Lewy Body Dementia.
The key driver for the surge in market size is the rise in number of prevalent cases
Lewy Body Dementia Market Dynamics
The pipeline of Lewy Body Dementia (LBD) possess several potential key players, such as Athira Pharma, Cognition Therapeutics, and Sun Pharma. The dynamics of LBD market is anticipated to change in the coming years owing to the improvement in the research and development activities so that market will comprise of efficient treatment options. The launch of emerging therapies is expected during the forecast period of 2022–2032.
Scope of the Lewy Body Dementia Market Report
Coverage- 7MM
Study Period- 2019-2032
Forecast Period- 2022-2032
Lewy Body Dementia Companies- Eli Lilly and Company, Axovant Sciences Ltd., Sio Gene Therapies, Eisai Co., Ltd., EIP Pharma Inc, and many others.
Lewy Body Dementia therapies- LY3154207, Nelotanserin, RVT-101, E2020, Donepezil, Neflamapimod, and many others
Lewy Body Dementia Therapeutic Assessment- Current marketed and emerging therapies
Lewy Body Dementia Market Dynamics- Lewy Body Dementia Market Drivers and Barriers
Competitive Intelligence Analysis- SWOT analysis, PESTLE analysis, Porter's five forces, BCG Matrix, Market entry strategies
Unmet Needs, KOL's views, Analyst's views, Lewy Body Dementia Market Access and Reimbursement
Discover more about Lewy Body Dementia medications in development @ Lewy Body Dementia Clinical Trials
Table of content
1. Key Insights
2. Executive Summary of Lewy Body Dementia
3. Competitive Intelligence Analysis for Lewy Body Dementia
4. Lewy Body Dementia: Market Overview at a Glance
5. Lewy Body Dementia: Disease Background and Overview
6. Patient Journey
7. Lewy Body Dementia Epidemiology and Patient Population
8. Treatment Algorithm, Current Treatment, and Medical Practices
9. Lewy Body Dementia Unmet Needs
10. Key Endpoints of Lewy Body Dementia Treatment
11. Lewy Body Dementia Marketed Products
12. Lewy Body Dementia Emerging Therapies
13. Lewy Body Dementia: Seven Major Market Analysis
14. Attribute analysis
15. 7MM: Lewy Body Dementia Market Outlook
16. Access and Reimbursement Overview of Lewy Body Dementia
17. KOL Views
18. Lewy Body Dementia Market Drivers
19. Lewy Body Dementia Market Barriers
20. Appendix
21. DelveInsight Capabilities
22. Disclaimer
23. About DelveInsight
Get in touch with Business Executive @ Lewy Body Dementia Market Landscape
Media Contact
Company Name: DelveInsight Business Research LLP
Contact Person: Yash Bhardwaj
Email: Send Email
Phone: 9193216187
Address:304 S. Jones Blvd #2432
City: Las Vegas
State: NV
Country: United States
Website: https://www.delveinsight.com/