Chronic Kidney Disease Pipeline Insight and Clinical Trial Report | 50+ Companies and 50+ Drugs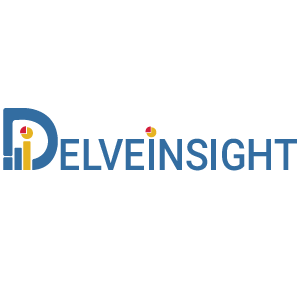 DelveInsight's, "Chronic Kidney Disease Pipeline Insights, 2023," report provides comprehensive insights about 50+ companies and 50+ pipeline drugs in the Chronic Kidney Disease pipeline landscape. It covers the Chronic Kidney Disease pipeline drug profiles, including Chronic Kidney Disease clinical trials and nonclinical stage products. It also covers the therapeutics assessment by product type, stage, route of administration, and molecule type. It further highlights the inactive pipeline products in this space.
Key takeaways from the Chronic Kidney Disease Pipeline Report
DelveInsight's Chronic Kidney Disease pipeline report depicts a robust space with 50+ active players working to develop 50+ pipeline therapies for Chronic Kidney Disease treatment.
The leading Chronic Kidney Disease Companies include KBP Biosciences, Eli Lilly and Company, Novo Nordisk, Prokidney, Boryung Pharmaceutical, Boehringer Ingelheim, Cadila Healthcare Limited, AM-Pharma, DiaMedica Therapeutics, Allena Pharmaceuticals, AstraZeneca, Kibow Pharma, Bayer, Roche, Caladrius Biosciences, UnicoCell Biomed, Scohia Pharma, Unicycive Therapeutics, Senda Biosciences, Sarfez Pharmaceuticals, Rege Nephro, Orgenesis, Oisin Biotechnologies, Aria Pharmaceuticals, RedHill Biopharma, BERGENBIO, GNI Group, and others.
Promising Chronic Kidney Disease Pipeline therapies in various stages of development include roxadustat, Monofer, AZD5718, Dapagliflozin 10 mg, MEDI8367, rHuEPO, AST-120, and others.
The Chronic Kidney Disease Companies and academics are working to assess challenges and seek opportunities that could influence Chronic Kidney Disease R&D. The Chronic Kidney Disease pipeline therapies under development are focused on novel approaches to treat/improve Chronic Kidney Disease.
Explore more about the latest breakthroughs of the Chronic Kidney Disease Treatment Landscape @ Chronic Kidney Disease Pipeline Outlook Report
Chronic Kidney Disease Overview
Chronic Kidney Disease is a condition in which kidneys are damaged and cannot filter blood. As a result, extra fluid and waste from the blood remain in the body, potentially leading to various health issues like heart disease and stroke. Chronic Kidney Disease has various levels of seriousness. It usually gets worse with time though treatment has been shown to slow progression. If left untreated, CKD can progress to kidney failure and early cardiovascular disease. People with chronic kidney disease may not feel ill or notice any symptoms. CKD signs and symptoms develop over time if kidney damage progresses slowly. Loss of kidney function can cause a buildup of fluid or body waste or electrolyte problems. The most common symptoms of chronic kidney disease include: hypertension, anemia, edema, fatigue, decreased urine output, blood in urine, dark urine, loss of appetite and persistent itchy skin. Patients feel unwell or have symptoms with mild-to-moderate chronic kidney disease that is, stages 1 to 3. Chronic kidney disease is usually diagnosed by the eGFR test before any symptoms develop. Symptoms tend to develop when chronic kidney disease becomes severe (stage 4) or worse.
Chronic Kidney Disease Emerging Drugs Profile
KBP-5074: KBP Biosciences
KBP Biosciences' lead product candidate, KBP-5074, is a potentially best-in-class, next-generation, non-steroidal MRA discovered and developed by KBP's scientists, is being developed globally to initially treat Stage 3b/4, or moderate-to-severe, CKD patients with uncontrolled hypertension. KBP-5074 selectively binds to recombinant human MRs with much higher affinity than to recombinant human glucocorticoid, progesterone, and androgen receptors, suggesting that KBP-5074 should be effective in blocking the hypertensive and renal tissue damaging effects of aldosterone with reduced risk of pro-diabetic and adverse endocrine effects. In clinical trials conducted to-date, it has demonstrated an ability to lower blood pressure without androgenic effects such as hirsutism, obesity and gynecomastia. The drug is currently being evaluated in Phase III stage of development for the treatment of patients with Uncontrolled Hypertension and Moderate or Severe CKD.
Empagliflozin: Boehringer Ingelheim/Eli Lilly and Company
Empagliflozin (BI10773) is a chemical entity that inhibits the sodium glucose co-transporter-2 (SGLT 2). BI10773 is being studied in collaboration with Boehringer Ingelheim as a treatment for chronic kidney disease.
ALLN-346: Allena Pharmaceuticals
ALLN-346 is an investigational first-in-class, non-absorbed, orally administered enzyme for the treatment of hyperuricemia and gout, a metabolic disorder characterized by high systemic levels of urate that can lead to several complications, including arthritis, kidney stones, and CKD.
US-APR2020: Kibow Pharma
US-APR2020 is a natural probiotics formulation that metabolizes nitrogenous waste, which generally diffuses from the circulating bloodstream into the bowel. When these waste products accumulate in high concentrations in the blood, they become highly toxic and can cause severe damage to many organ systems if they are not properly excreted. US-APR2020 utilizes nitrogenous wastes as nutrients. As probiotics grow and multiply, they consume more nitrogenous waste and effectively maintain healthy kidney function.
MEDI8367: AstraZeneca
Medi8367 is an antibody which is used to treat Chronic Kidney Disease. It specifically binds human integrin β8 and works allosterically reducing its affinity for the LAP domain, hence preventing β8-mediated TGFβ activation but not its cell adhesion function.
Discover more information about the chronic kidney disease pipeline therapies of the report @ Chronic Kidney Disease Treatment Landscape
Chronic Kidney Disease Therapeutics Assessment
There are approx. 50+ key companies which are developing the therapies for Chronic Kidney Disease. The companies which have their Chronic Kidney Disease drug candidates in the most advanced stage, i.e. phase III include, KBP Biosciences.
Scope of the Chronic Kidney Disease Pipeline Report
Coverage- Global
Chronic Kidney Disease Companies- KBP Biosciences, Eli Lilly and Company, Novo Nordisk, Prokidney, Boryung Pharmaceutical, Boehringer Ingelheim, Cadila Healthcare Limited, AM-Pharma, DiaMedica Therapeutics, Allena Pharmaceuticals, AstraZeneca, Kibow Pharma, Bayer, Roche, Caladrius Biosciences, UnicoCell Biomed, Scohia Pharma, Unicycive Therapeutics, Senda Biosciences, Sarfez Pharmaceuticals, Rege Nephro, Orgenesis, Oisin Biotechnologies, Aria Pharmaceuticals, RedHill Biopharma, BERGENBIO, GNI Group, and others.
Chronic Kidney Disease Pipeline Therapies- Roxadustat, Monofer, AZD5718, Dapagliflozin 10 mg, MEDI8367, rHuEPO, AST-120, and others
Chronic Kidney Disease Segmentation: Phases, Molecule Type, Mechanism of Action, Route of Administration, Product Type
Table of Content
Introduction
Chronic Kidney Disease Executive Summary
Chronic Kidney Disease: Overview
Chronic Kidney Disease Pipeline Therapeutics
Chronic Kidney Disease Therapeutic Assessment
Chronic Kidney Disease– DelveInsight's Analytical Perspective
Late Stage Products (Pre-Registration)
Drug Name : Company Name
Drug profiles in the detailed report…..
Last Stage Products (Phase III)
KBP-5074: KBP Biosciences
Drug profiles in the detailed report…..
Mid Stage Products (Phase II)
ALLN-346: Allena Pharmaceuticals
Drug profiles in the detailed report…..
Early Stage Products (Phase I)
MEDI8367: AstraZeneca
Drug profiles in the detailed report…..
Inactive Products
Chronic Kidney Disease Key Companies
Chronic Kidney Disease Key Products
Chronic Kidney Disease – Unmet Needs
Chronic Kidney Disease – Market Drivers and Barriers
Chronic Kidney Disease – Future Perspectives and Conclusion
Chronic Kidney Disease Analyst Views
Chronic Kidney Disease Key Companies
Appendix
Learn more information on the Chronic Kidney Disease Pipeline Therapies and Companies Report @ Chronic Kidney Disease Market Drivers and Barriers
Media Contact
Company Name: DelveInsight Business Research LLP
Contact Person: Yash Bhardwaj
Email: Send Email
Phone: 9193216187
Address:304 S. Jones Blvd #2432
City: Las Vegas
State: NV
Country: United States
Website: https://www.delveinsight.com/